Murray Racing Stables were first established at Conjola on the South Coast of New South Wales in 1962 and expanded to Kembla Grange in 1994.
We are a family business established by Bede Murray and his wife Edie, and now run by their two sons, Paul and Graeme. Whilst Bede Murray's name has been synonymous with Australian thoroughbred racing for decades it is now time for his sons to shine.
SIGN UP TO HEAR ABOUT OUR LATEST PURCHASES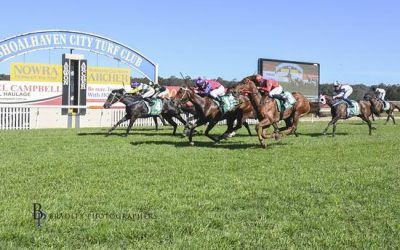 Highlight of this year's Mollymook Cup Meet was Crystal Waters winning the Bede Murray Memorial Benchmark 58 Handicap 1400m.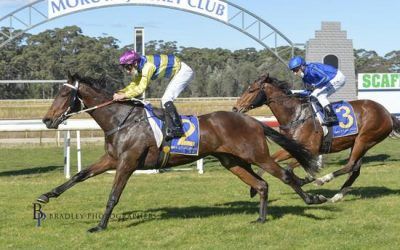 El Roca progeny, El Lago, stepped up this month to score his first win from only his second start. Racing at Moruya on 3 August he showed us some promise of an exciting racing career to come.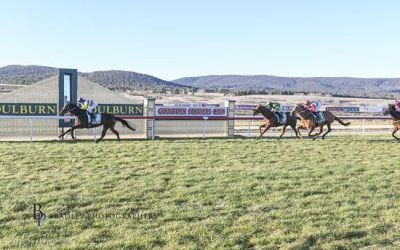 Nicci's Song put in a stunning performance at Goulburn on 30 July. The Nicconi filly led comfortably from the start. She maintained her lead and then some, smashing her opposition at the line by an impressive five lengths!
Upcoming Runners
Recent Winners
| Horse | Date | Race | Margin | Jockey |
| --- | --- | --- | --- | --- |
| Crystal Waters | Jan 22, 2022 | 7 - Kembla Grange | 0.80 | Ms W Costin |
| Crystal Waters | Jan 09, 2022 | 1 - Nowra | 0.50 | G Buckley |
| Viking Power | Dec 05, 2021 | 1 - Nowra | 1.30 | A Layt |
| River Mac | Nov 02, 2021 | 2 - Kembla Grange | 0.80 | A Layt |
| Crystal Waters | Oct 17, 2021 | 5 - Nowra | 0.10 | Ms W Costin |
| Sundelago | Oct 01, 2021 | 1 - Moruya | 1.30 | Nick Heywood |
| Crystal Waters | Sep 23, 2021 | 5 - Hawkesbury | 0.80 | G Schofield |
| Phelan Thirsty | Aug 31, 2021 | 4 - Moruya | 0.50 | A Layt |
| El Lago | Aug 22, 2021 | 1 - Nowra | 1.50 | A Layt |
| El Lago | Aug 03, 2021 | 1 - Moruya | 1.00 | A Layt |
Latest Results
| Horse | Date | Race | Finished | Margin | Jockey |
| --- | --- | --- | --- | --- | --- |
| Direct To Space | Jan 24, 2022 | 6 - Goulburn | 10 | 6.80 | A Layt |
| Media Chick | Jan 24, 2022 | 4 - Goulburn | 5 | 2.30 | J Penza |
| Crystal Waters | Jan 22, 2022 | 7 - Kembla Grange | 1 | 0.80 | Ms W Costin |
| Classy Gal | Jan 22, 2022 | 4 - Kembla Grange | 4 | 4.00 | A Layt |
| Direct Affect | Jan 22, 2022 | 3 - Kembla Grange | 2 | 2.30 | A Layt |
| One For Anna | Jan 22, 2022 | 3 - Kembla Grange | 10 | 14.50 | G Buckley |
| Devil Dan | Jan 21, 2022 | 4 - Canterbury Park | 7 | 8.00 | J Ford |
| Media Chick | Jan 09, 2022 | 2 - Nowra | 5 | 2.50 | G Buckley |
| Conjola Phoenix | Jan 09, 2022 | 3 - Nowra | 3 | 4.00 | J Penza |
| Direct Default | Jan 09, 2022 | 5 - Nowra | 4 | 0.90 | J Penza |