Murray Racing Stables were first established at Conjola on the South Coast of New South Wales in 1962 and expanded to Kembla Grange in 1994.
We are a family business established by Bede Murray and his wife Edie, and now run by their two sons, Paul and Graeme. Whilst Bede Murray's name has been synonymous with Australian thoroughbred racing for decades it is now time for his sons to shine.
SIGN UP TO HEAR ABOUT OUR LATEST PURCHASES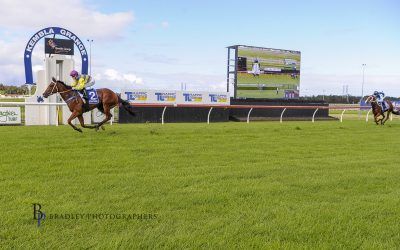 Loved the race caller's description of Espirito's win at Kembla Grange on Saturday 23 April - she won by a paddock!  A massive 7 length win for her third start after two previous second placings. Looking forward to seeing what this Bel Esprit filly can do next.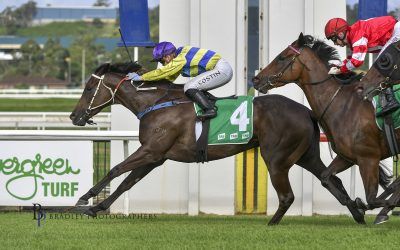 January was a great month of racing for 4 year old Crystal Waters. She attended two race meets and impressively crossed the line first in both. First up was Nowra on 9 January where she took out the Country Motor Company Class 2 Handicap 1400m and then on 22 January...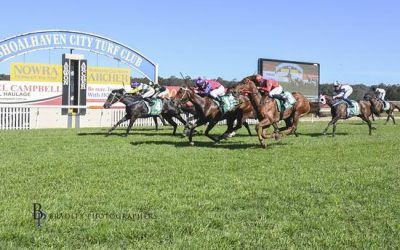 Highlight of this year's Mollymook Cup Meet was Crystal Waters winning the Bede Murray Memorial Benchmark 58 Handicap 1400m.
Upcoming Runners
Recent Winners
| Horse | Date | Race | Margin | Jockey |
| --- | --- | --- | --- | --- |
| River Mac | May 06, 2022 | 4 - Wagga | 0.00 | Brock Ryan |
| Espirito | May 03, 2022 | 3 - Kembla Grange | 1.00 | Ms W Costin |
| Rebel Rosai | Apr 24, 2022 | 1 - Wagga | 0.10 | Ms W Costin |
| Espirito | Apr 23, 2022 | 3 - Kembla Grange | 6.80 | Ms W Costin |
| Crystal Waters | Jan 22, 2022 | 7 - Kembla Grange | 0.80 | Ms W Costin |
| Crystal Waters | Jan 09, 2022 | 1 - Nowra | 0.50 | G Buckley |
| Viking Power | Dec 05, 2021 | 1 - Nowra | 1.30 | A Layt |
| River Mac | Nov 02, 2021 | 2 - Kembla Grange | 0.80 | A Layt |
| Crystal Waters | Oct 17, 2021 | 5 - Nowra | 0.10 | Ms W Costin |
| Crystal Waters | Sep 23, 2021 | 5 - Hawkesbury | 0.80 | G Schofield |
Latest Results
| Horse | Date | Race | Finished | Margin | Jockey |
| --- | --- | --- | --- | --- | --- |
| Nicci's Song | May 07, 2022 | 4 - Gosford | 6 | 3.70 | Brock Ryan |
| River Mac | May 06, 2022 | 4 - Wagga | 1 | 0.00 | Brock Ryan |
| El Lago | May 06, 2022 | 5 - Wagga | 5 | 6.40 | Brock Ryan |
| Direct Affect | May 05, 2022 | 2 - Wagga | 3 | 1.20 | Ms W Costin |
| Diamond Flyer | May 05, 2022 | 1 - Wagga | 7 | 4.70 | Brock Ryan |
| Rebel Rosai | May 05, 2022 | 1 - Wagga | 6 | 4.40 | Ms W Costin |
| Globe Runner | May 03, 2022 | 1 - Kembla Grange | 4 | 5.60 | Ms W Costin |
| Espirito | May 03, 2022 | 3 - Kembla Grange | 1 | 1.00 | Ms W Costin |
| River Mac | Apr 27, 2022 | 6 - Warwick Farm | 6 | 10.10 | Reece Jones |
| Nicci's Song | Apr 25, 2022 | 4 - Randwick-Kensington | 2 | 0.30 | Brock Ryan |