Murray Racing Stables were first established at Conjola on the South Coast of New South Wales in 1962 and expanded to Kembla Grange in 1994.
We are a family business established by Bede Murray and his wife Edie, and now run by their two sons, Paul and Graeme. Whilst Bede Murray's name has been synonymous with Australian thoroughbred racing for decades it is now time for his sons to shine.
SIGN UP TO HEAR ABOUT OUR LATEST PURCHASES
El Lago gave us some excitement on 21 June when he raced at Moruya over 2000m. Chasing local mare Ivira up the final straight, they were neck and neck past the post and a dead heat was declared!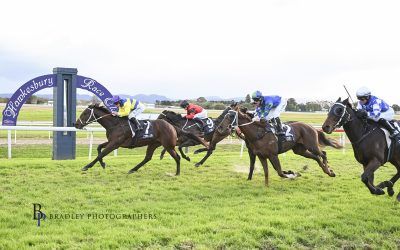 River Mac was on fire in May with two wins. First up being an exciting dead heat at Wagga on 6 May in the Inglis Rural Property BM 58 Showcase Handicap 1300m. He backed up to win again on 31 May at Hawkesbury, taking out the Jack Primmer Electronics Conditional 1400m....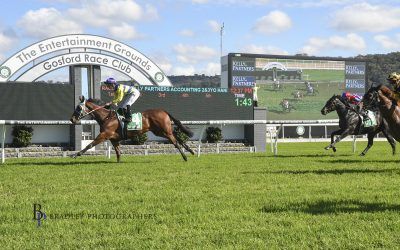 Direct Affect has been chasing a win after placing second and third over six starts.  Lucky seven gave him his first win at Gosford on 26 May. He took out the Kelly Partners Accounting 2-3YO Handicap 1600m with Zac Lloyd as his jockey.
Upcoming Runners
Recent Winners
| Horse | Date | Race | Margin | Jockey |
| --- | --- | --- | --- | --- |
| Lady Redwood | Aug 14, 2022 | 2 - Moruya | 2.80 | Ms J Taylor |
| Espirito | Aug 14, 2022 | 4 - Moruya | 0.20 | Ms J Taylor |
| Media Chick | Jul 24, 2022 | 3 - Sapphire Coast | 0.10 | Jean Van Overmeire |
| Lady Redwood | Jul 17, 2022 | 4 - Grafton | 1.50 | Brock Ryan |
| El Lago | Jun 21, 2022 | 2 - Moruya | 0.00 | Brock Ryan |
| River Mac | May 31, 2022 | 7 - Hawkesbury | 0.80 | Brock Ryan |
| Direct Affect | May 26, 2022 | 2 - Gosford | 0.50 | Zac Lloyd |
| River Mac | May 06, 2022 | 4 - Wagga | 0.00 | Brock Ryan |
| Espirito | May 03, 2022 | 3 - Kembla Grange | 1.00 | Ms W Costin |
| Rebel Rosai | Apr 24, 2022 | 1 - Wagga | 0.10 | Ms W Costin |
Latest Results
| Horse | Date | Race | Finished | Margin | Jockey |
| --- | --- | --- | --- | --- | --- |
| Conjola Phoenix | Aug 14, 2022 | 5 - Moruya | 9 | 7.00 | Jean Van Overmeire |
| Devil Dan | Aug 14, 2022 | 6 - Moruya | 7 | 4.10 | A Layt |
| Lady Redwood | Aug 14, 2022 | 2 - Moruya | 1 | 2.80 | Ms J Taylor |
| Espirito | Aug 14, 2022 | 4 - Moruya | 1 | 0.20 | Ms J Taylor |
| Media Chick | Aug 13, 2022 | 8 - Kembla Grange | 8 | 2.60 | Zac Lloyd |
| El Lago | Aug 10, 2022 | 3 - Randwick-Kensington | 6 | 11.90 | Tyler Schiller |
| Media Chick | Aug 04, 2022 | 7 - Kembla Grange | 6 | 3.50 | Ms W Costin |
| Lady Redwood | Aug 04, 2022 | 1 - Kembla Grange | 3 | 1.60 | Jackson Searle |
| Viking Power | Aug 02, 2022 | 3 - Moruya | 7 | 7.60 | Brock Ryan |
| Conjola Phoenix | Aug 02, 2022 | 4 - Moruya | 10 | 5.80 | Billy Owen |