Murray Racing Stables were first established at Conjola on the South Coast of New South Wales in 1962 and expanded to Kembla Grange in 1994.
We are a family business established by Bede Murray and his wife Edie, and now run by their two sons, Paul and Graeme. Whilst Bede Murray's name has been synonymous with Australian thoroughbred racing for decades it is now time for his sons to shine.
SIGN UP TO HEAR ABOUT OUR LATEST PURCHASES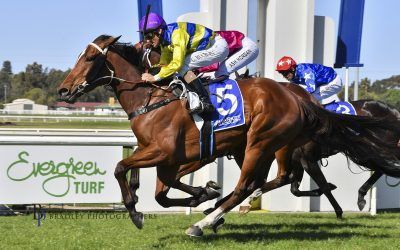 Fighting Sun filly, Talento, was finally on the money with her first ever win at Kembla Grange on 9 September. The 4 year old bay mare took out the Corona Maiden Plate 1600m, defeating Tokyo Run and was ridden beautifully by Grant Buckley.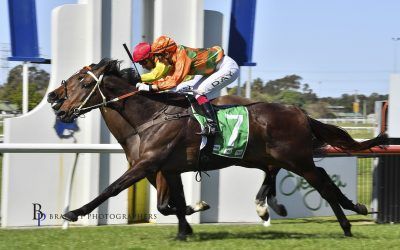 Diamond Flyer, a Press Statement gelding, gave us some excitement at Kembla Grange on 9 September. In a nail-biting finish he flew home to cross the line in a dead heat with Raillery, a Pierro mare trained by Anthony Cummings. Diamond Flyer has been knocking on the...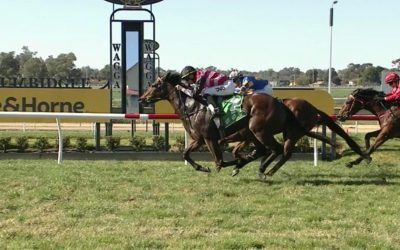 It was a dream start to a racing career for the Russian Revolution filly, Cani Cancan. Racing at Wagga on 24 July was her first ever trip to the races. She inched out the opposition to claim her first victory in the Delta Star Designs F&M Maiden Plate 1000m. She...
Upcoming Runners
Recent Winners
| Horse | Date | Race | Margin | Jockey |
| --- | --- | --- | --- | --- |
| Lady Redwood | Nov 02, 2023 | 3 - Gosford | 0.40 | A Hyeronimus |
| Lady Redwood | Oct 02, 2023 | 4 - Warwick Farm | 1.00 | Anna Roper |
| Diamond Flyer | Sep 09, 2023 | 2 - Kembla Grange | 0.00 | Ms L Day |
| Talento | Sep 09, 2023 | 3 - Kembla Grange | 0.20 | G Buckley |
| Cani Cancan | Jul 24, 2023 | 2 - Wagga | 0.30 | Jean Van Overmeire |
| Zarni | Jul 01, 2023 | 4 - Kembla Grange | 1.80 | Jean Van Overmeire |
| Winning Point | Jun 24, 2023 | 1 - Newcastle | 5.50 | Jean Van Overmeire |
| Crystal Waters | Apr 15, 2023 | 6 - Kembla Grange | 1.50 | Ms W Costin |
| Winning Point | Apr 04, 2023 | 3 - Kembla Grange | 0.40 | Ms W Costin |
| Crystal Waters | Apr 04, 2023 | 6 - Kembla Grange | 1.30 | Ms W Costin |
Latest Results
| Horse | Date | Race | Finished | Margin | Jockey |
| --- | --- | --- | --- | --- | --- |
| Diamond Flyer | Nov 28, 2023 | 6 - Albury | 3 | 6.50 | J Duffy |
| Holdontoyasuper | Nov 28, 2023 | 5 - Albury | 11 | 7.60 | J Duffy |
| Direct Affect | Nov 27, 2023 | 2 - Sapphire Coast | 3 | 3.30 | Nick Heywood |
| Beauer | Nov 27, 2023 | 3 - Sapphire Coast | 5 | 5.00 | Olivia Chambers |
| Rocket Dutta | Nov 27, 2023 | 4 - Sapphire Coast | 5 | 6.30 | Holly Durnan |
| Winning Point | Nov 25, 2023 | 5 - Kembla Grange | 3 | 1.80 | Tyler Schiller |
| Espirito | Nov 25, 2023 | 9 - Kembla Grange | 5 | 5.70 | A Hyeronimus |
| Crystal Waters | Nov 23, 2023 | 7 - Hawkesbury | 3 | 2.00 | G Buckley |
| Lady Redwood | Nov 22, 2023 | 3 - Warwick Farm | 7 | 5.40 | A Hyeronimus |
| Holdontoyasuper | Nov 18, 2023 | 3 - Kembla Grange | 0 | 0.00 | Ms J Taylor |